"Tracing Addai" mit Kais Setti wurde beim Docaviv International Documentary Film Festival in Tel Aviv zum 'Shorts Competition' Gewinner gekürt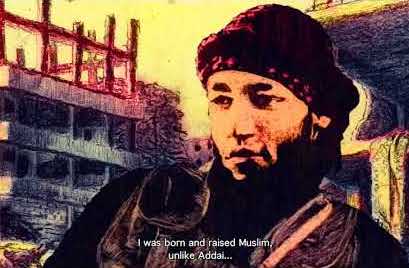 Jurybegründung: 
"The winner of the Docaviv Shorts Competition is a true story about a son who disappeared without a trace. Addai, a young man, leaves his mother's home to join a group of Salafi Syrian fighters and disappears, never to return. The director pieces together fragmented memories, facts and moments into a gentle, story loaded with emotion, yet manages to avoid pathos. The storylines converge into an honest examination of grief, regret and lost hope."
"Tracing Addai" lief außerdem im Rahmen des Krakow Film Festivals (27.05. bis 03.06.2018) und wird auf dem Internationalen Kurzfilmfestival Hamburg am 07.06.2018, sowie am 09.06.2018 gezeigt.